Details
Details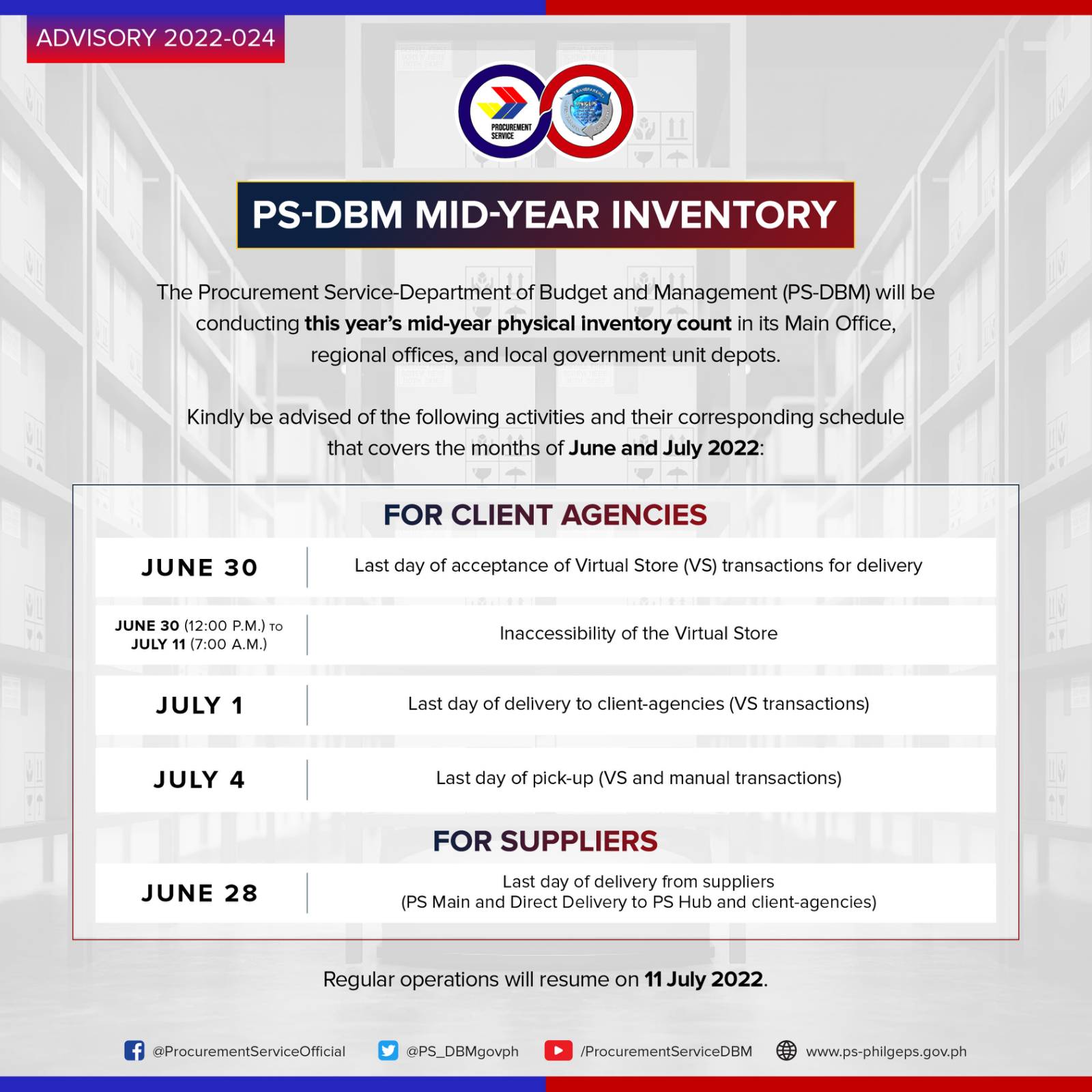 In view of the mid-year physical inventory of stocks at the Procurement Service - Department of Budget and Management (PS-DBM) Main and its regional offices nationwide, client-agencies and suppliers are hereby informed of the schedule of activities relative to the same.
Details
The Philippine Government Electronic Procurement System (PhilGEPS) is all geared up to conduct a free online training on the new features and functionalities of the Modernized PhilGEPS (mPhilGEPS).
This is in preparation for the eventual full implementation of the platform, available to all PhilGEPS users including Government Agencies, Merchants, Observers, and COA Auditors.
Don't miss the chance to learn more about mPhilGEPS. View the registration details in the above image and ENROLL NOW!
To visit the online pre-registration forms, please click your User Type below:
Details
Website users and visitors of the PhilGEPS 1.5 at https://notices.philgeps.gov.ph/ and Modernized PhilGEPS at https://www.philgeps.gov.ph/ are encouraged to utilize the online facilities for any urgent transactions in view of the scheduled system maintenance on June 18, Saturday, from 9 a.m. to 4 p.m.
Please be guided accordingly.