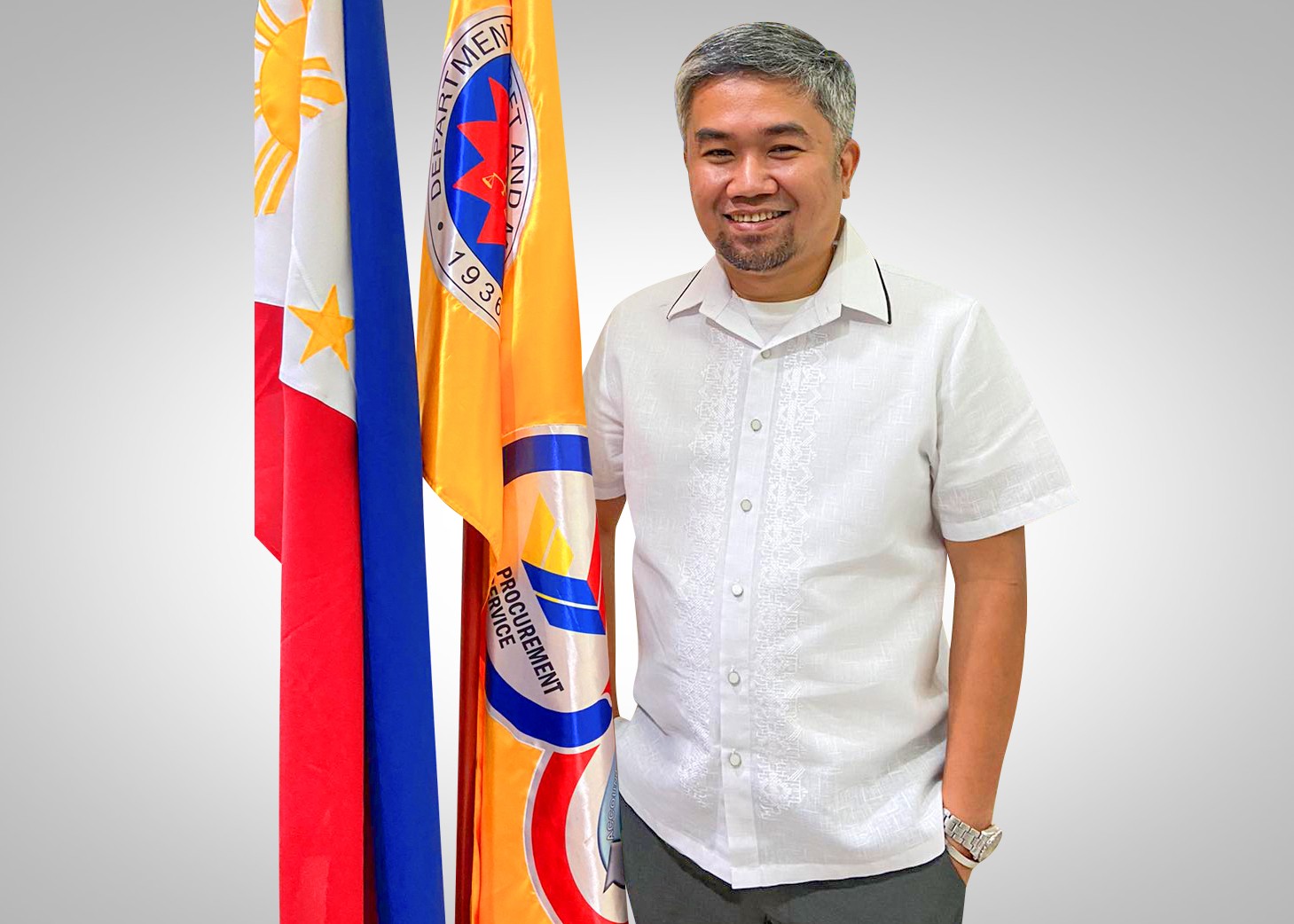 Following the issuance of the Department of Budget and Management Office Order No. 229 S. 2021, Atty. Jasonmer L. Uayan is now the Officer-in-Charge – Executive Director of the Procurement Service – DBM, as designated by Budget Secretary Wendel E. Avisado.
Aside from being a lawyer, Atty. Uayan is also a licensed chemical engineer. He took his undergraduate studies at the Ateneo de Davao University and obtained his chemical engineering degree in 2001. His inclination towards the field of sciences was most likely developed during his secondary education at the Philippine Science High School Eastern Mindanao Campus, now known as Southern Mindanao Campus.
Roughly ten years after his successful licensure exam, he finished law at the Cor Jesus College in Digos City in 2012, and passed the Philippine Bar Examination in 2020—becoming one of the lawyers who emerged victorious amid and despite the COVID-19 pandemic.
Describing his leadership style as "output-oriented," Atty. Uayan emphasizes the observation of transparency in the process of contributing output for the agency. "In accordance with existing rules and prescribed regulations, all transactions must be transparent, 'yan ang most important talaga," he says.
Formerly the Director of the Procurement Group, Atty. Uayan is aware of the issues that need immediate resolution. Under his leadership, he says that he will focus on addressing audit observations, restocking of common-use supplies and equipment,  reevaluating the viability of agencies' unserved procurement requests, and pushing for the security of tenure of PS-DBM employees.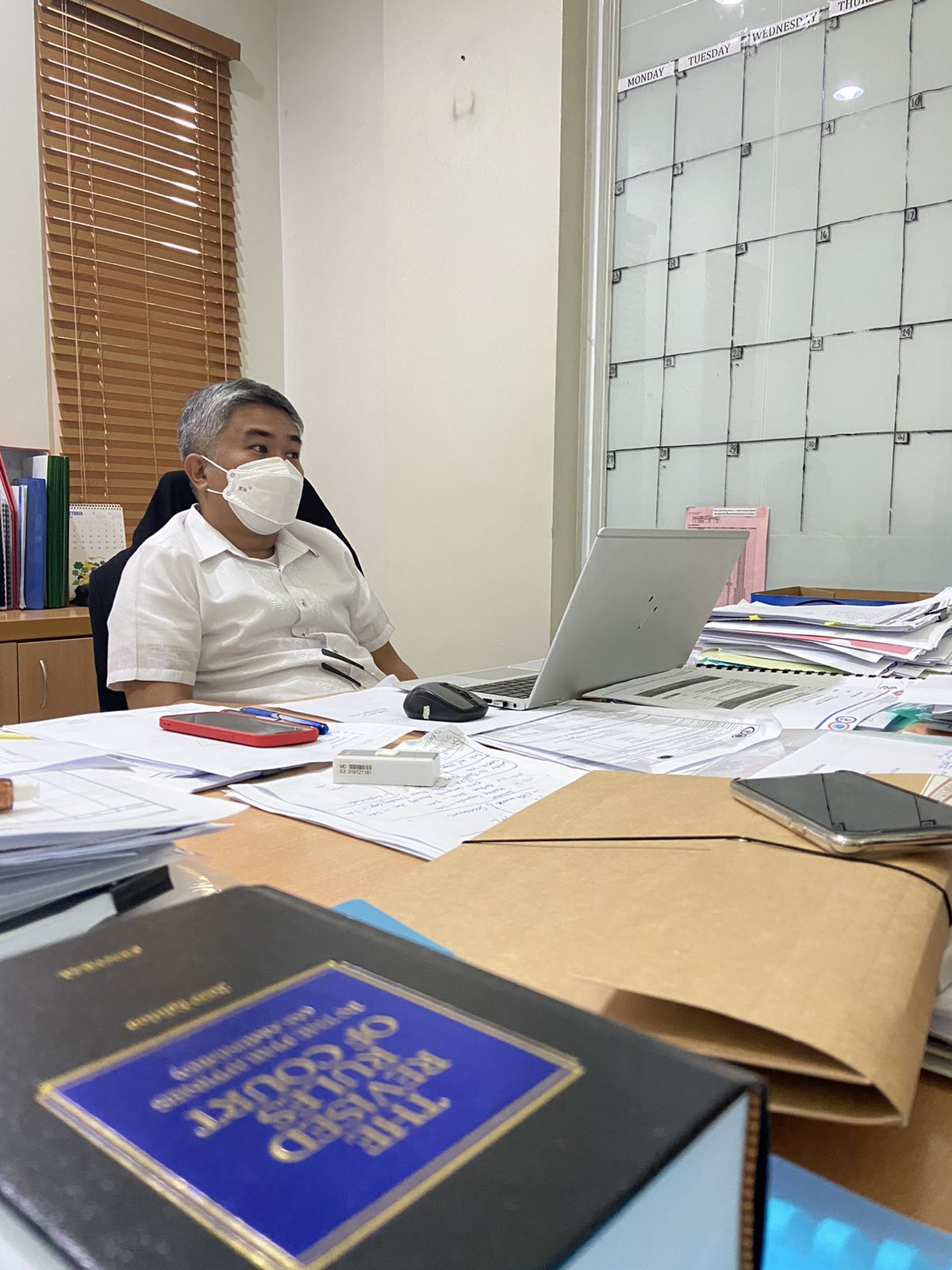 A typical day in the professional life of Atty. Uayan includes reading of reports and signing of documents.
Atty. Uayan looks into hiring more personnel for the proper delegation and efficient performance of tasks in relation to these priorities. In his directive to the Human Resource and Development Division, he wants the new hires to assist mostly in administrative tasks and other legwork of the Bids and Awards Committee (BAC) secretariats.
Aside from the usual procurement activities that PS-DBM regularly undertakes, Atty. Uayan also wants to focus on the agency's contribution to the development and accomplishment of the administration's Build Build Build flagship program. He asserts that all contracts related to such must be awarded during the remaining months of the Rodrigo Duterte presidency.
Not only that these contracts and projects would benefit the people, Atty. Uayan says it would also jumpstart the economy, "Kailangan talaga matapos 'yan... Kasi construction activities will boost economic growth, and increase domestic spending and the purchasing power of the Philipine Peso."
All these efforts and initiatives are in favour of the client-agencies, suppliers, partner merchants, and other stakeholders including the public. And while these are a testament to PS-DBM's commitment to serve the people, incumbent upon government employees in accordance to ethical standards and civil service rules, Atty. Uayan also promises to prioritize the employees themselves.
Atty. Uayan gets the job done with the help of his dedicated staff (L-R): Mr. Oscar T. Anton, Mr. Joshua Felino Julian F. Dulce, Ms. Joann Marie L. Alicbusan, Ms. Thea Marie B. Factor, Ms. Ruth T. Ibarrola, Mr. Kashmir A. Grasparil, and Mr. Jonas E. Bacho
"It is high time that the security of tenure of PS-DBM employees must be addressed", he declares. This call for regularization is ever more relevant in light of the on-going global health crisis, "Pandemic ngayon, we need stable source of income."
With this assertion come inevitable expectations from the people he leads. Asked about his message to all PS-DBM officials and employees, he says he only wants them to show dedication to work.
"They should love their work. Take it to account that we are servants of government; ang mga boss natin talaga ay 'yung mga taxpayers," Atty. Uayan concludes.