Details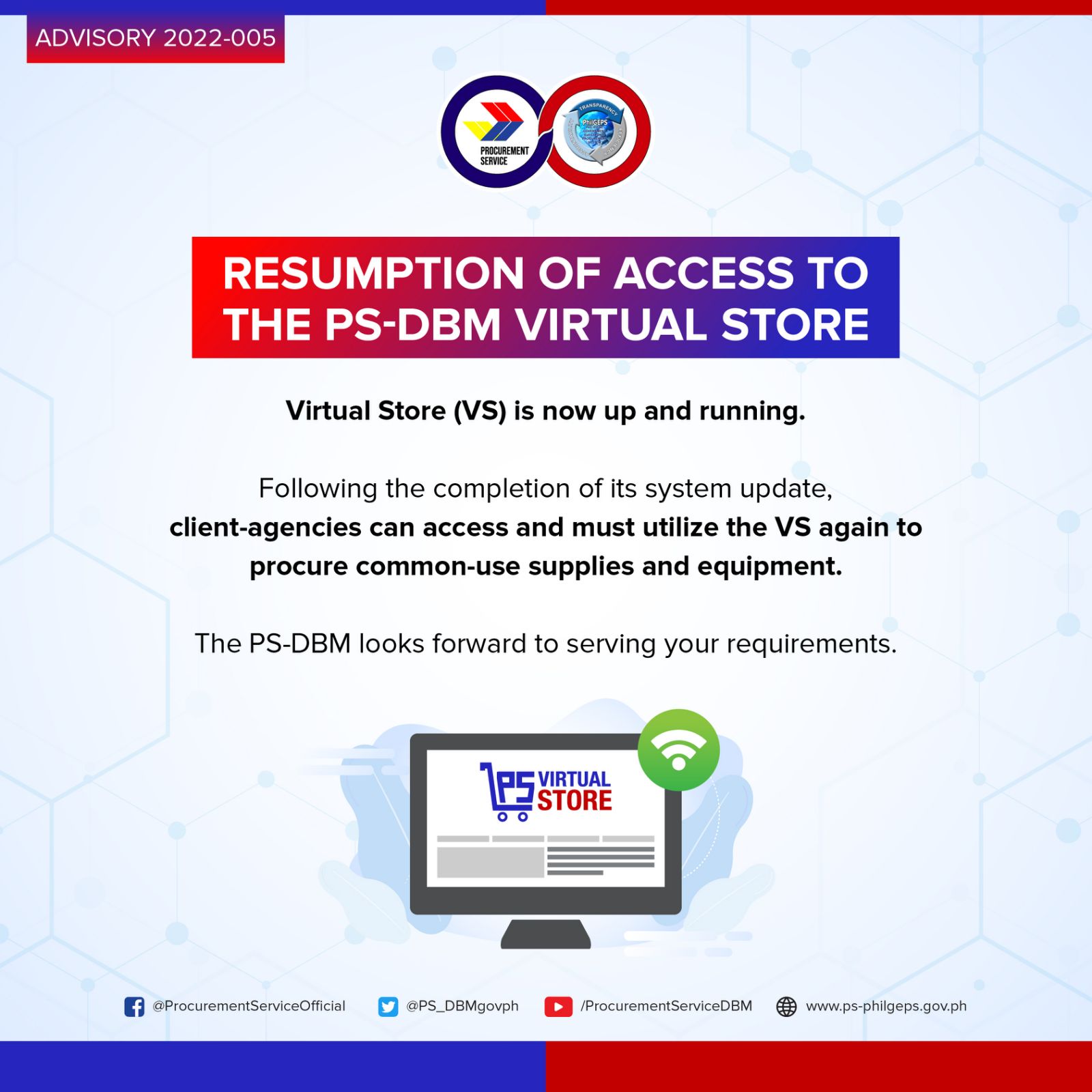 The Virtual Store (VS) system update has been completed.
Read more: ADV 2022-005: RESUMPTION OF ACCESS TO THE PS-DBM VIRTUAL STORE
Details
Please be informed that the following COVID-19 response items have been delisted as Common-Use Supplies and Equipment (CSE) and will no longer be available at PS-DBM:
Read more: ADV 2022-004: DELISTING OF COVID-19 RESPONSE ITEMS FROM THE PS-DBM CSE CATALOGUE
Details
This is to inform our client agencies and other stakeholders that the PhilGEPS Office currently located at the DBM Arcache Building in San Miguel, Manila will be relocating soon.
Please await further notice for other necessary details. Rest assured that the workforce remains operational.
Thank you for your understanding.