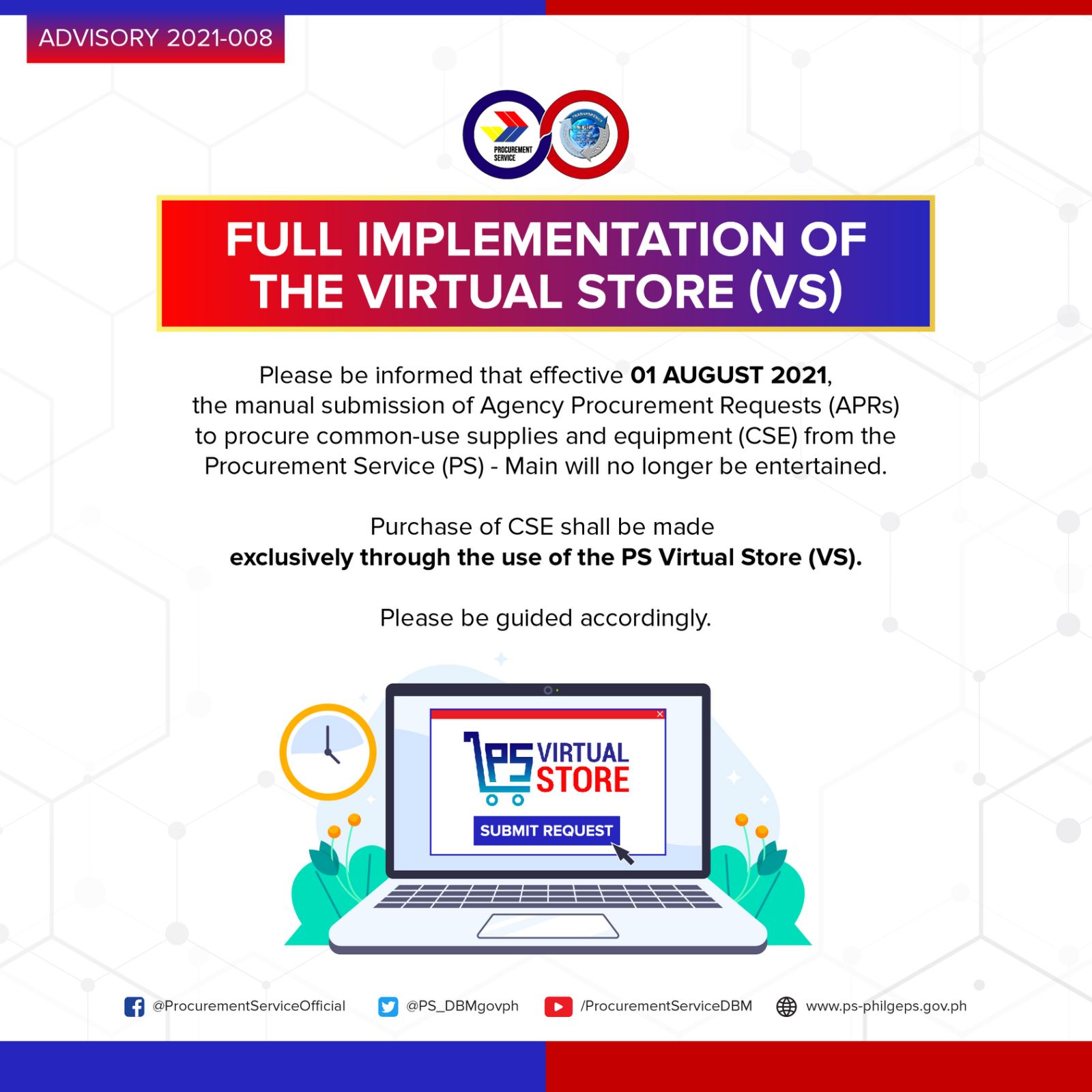 Beginning 1 August 2021, your agency's procurement of common-use supplies and equipment (CSE) shall be made exclusively through the Virtual Store (VS).
This forms part of the digital transformation efforts of the Procurement Service - Department of Budget and Management (PS-DBM) to transition client-agencies to online processes and transactions amid the COVID-19 pandemic.
Digital is indeed the new normal!
PS-DBM reiterates that manual submission of Agency Procurement Requests (APRs) to purchase CSE will no longer be entertained; only those whose account has not been activated yet will be accommodated, or those with other considerable reasons. Even so, they will still have to use the platform through our VS kiosks at the Main Office in Paco, Manila upon walk-in.
Please be guided accordingly.