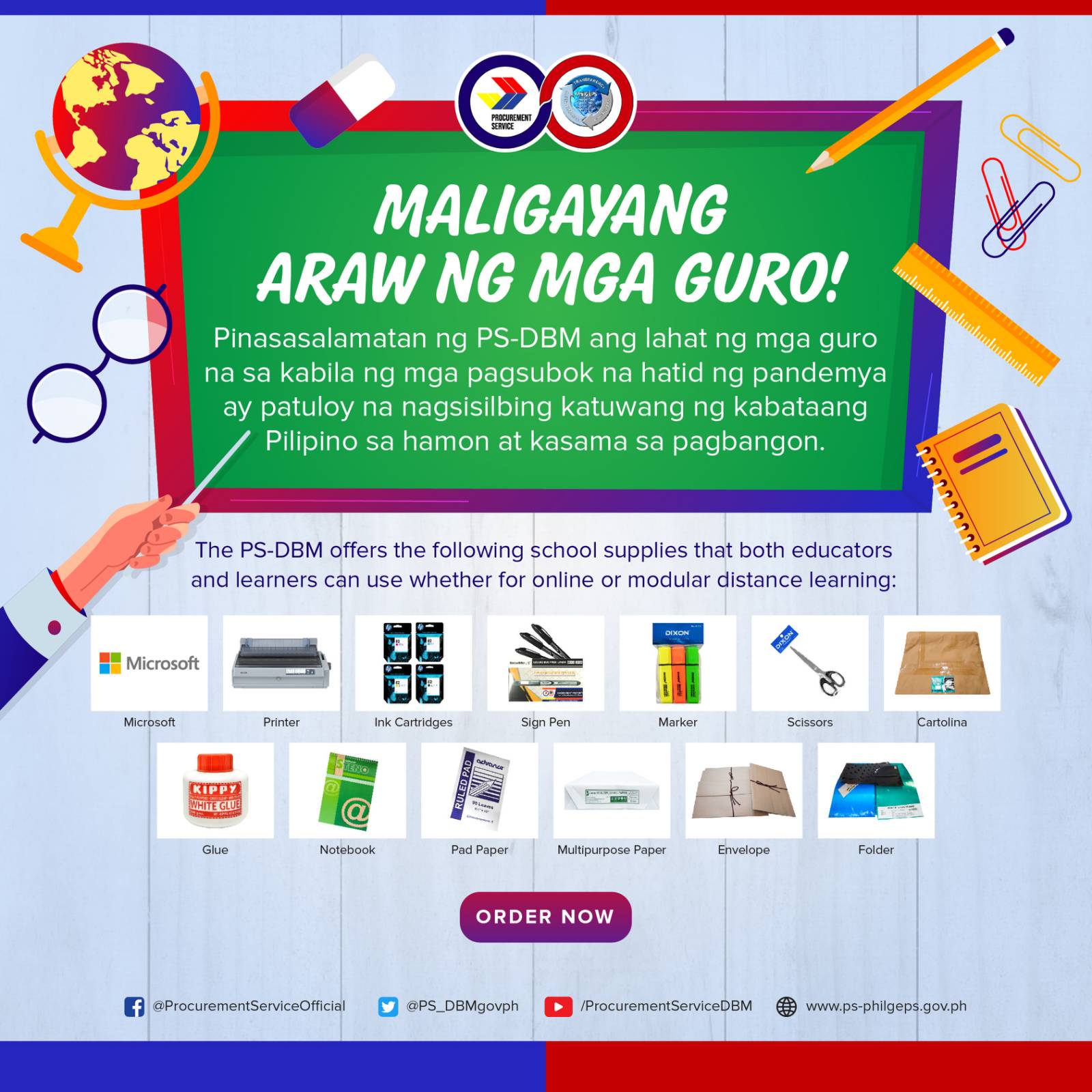 The Procurement Service - Department of Budget and Management (PS-DBM) recognizes the efforts and sacrifices of the teachers amid the challenges brought about by the COVID-19 pandemic as it celebrates World Teachers' Day.
Bannering the theme for the worldwide celebration, "Teachers at the heart of education recovery," the PS-DBM calls for support for educators to fully realize their contribution to the recovery process of the education sector, as well as for the teaching personnel to maximize their potential despite the circumstances.
In the Philippines, the theme is reechoed through the local slogan, "Gurong Pilipino: Katuwang sa Hamon, Kasama sa Pagbangon."
As a manifestation of its support, the PS-DBM offers several common-use supplies and equipment (CSE) that both teachers and learners can use for the conduct of modular and/or online distance learning:
1. Microsoft
2. Printer
3. Ink cartridges
4. Sign pens
5. Marker
6. Scissors
7. Cartolina
8. Glue
9. Notebook
10. Pad paper
11. Paper (legal)
12. Envelope
13. Folder
Please visit our catalogue for the product details: https://ps-philgeps.gov.ph/home/index.php/what-we-sell/common-use-items
ORDER NOW.