Korea Public Procurement Expo (KOPPEX) is an annual event where domestic and international participants exchange valuable and practical information with respect to public procurement. Organized by Public Procurement Service (PPS), the central public procurement agency of the Korean government, KOPPEX invites over 250 companies to showcase their flagship and new technology products at 800 booths making it the largest exhibition for public procurement suppliers in Korea. Since its first launching in 2000, KOPPEX has been an important venue for promoting new technology Small to Medium Enterprise (SME) products in the public procurement market, where public buyers catch up with the new technology trends and interact with outstanding SMEs.
In parallel with KOPPEX 2016, there was also a Launching Ceremony of OECD Public Governance Review "The Korean Public Procurement Service: Innovation for Effectiveness" and an international workshop on cross-border participation in public procurement market and e-procurement.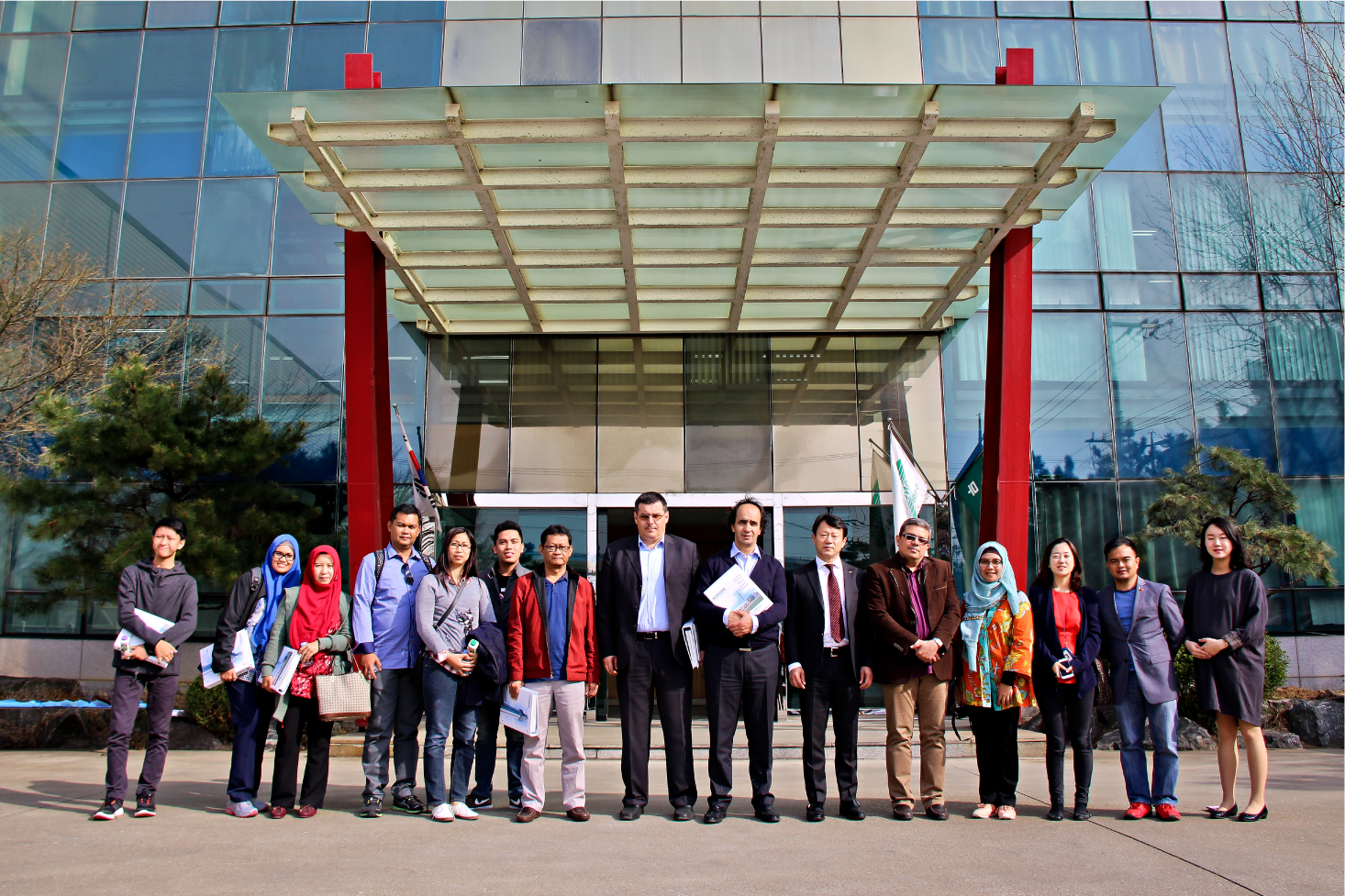 The invited participants were Mr. Paul Jasper V. de Guzman of Marketing Division, Mr. Jack G. Mercado of Technical Working Group, Mr. Jeffrey M. Bertumen of Warehousing & Logistics Division and Ms. Mary Ann G. Peñaflor of Information Technology Services Division of the Procurement Service-Philippine Government Electronic Procurement System (PS-PhilGEPS).
Other invited foreign participants were from World Trade Organization (WTO), Organisation for Economic Co-operation and Development (OECD), International Trade Centre (ITC), Eurasian Economic Commission (EEC), Iran (Iran Center for e-Commerce Development), Indonesia (National Public Procurement Authority), Vietnam (Public Procurement Agency), Algeria (Economic and Social Council), etc. 
The whole event took place last March 30 to April 1, 2016 in Korean International Exhibition (KINTEX) Center, Goyang, Korea and the invitees participated in the following events:
• Commencement Ceremony for KOPPEX 2016, KOPPEX Tour and Launching Ceremony of OECD Publication on PPS's Procurement Systems
The participants were given the opportunity to interview local and domestic suppliers of Korea. This includes the experiences of suppliers in terms of competitions, public procurement processes and payment and returns. The delegates were able to observe the different products which promoted latest technology innovations in public safety and welfare of the environment.
The participants witnessed as well the Ribbon Cutting Ceremony for the launch of the OECD Report which was conducted by Mr. Yangho Chung, Administrator of PPS and Mr. Janos Bertok (OECD Representative). Mr. Bertok presented their findings on the report and its implications to other countries. In summary, the report was not aimed only for value of money rather it was more concerned in the whole process of procurement. Such importance signified that 30% of spending was related to government procurement. There are also some exemptions such as the Ministry of Defense which has their own procurement system due to security concerns.
• International Workshop on Public Procurement
The workshop was divided into two parts. The first part, the participants were given an overview of global government procurement market and assessment of regulatory framework for participating countries in terms of participation to foreign businesses under public procurement market. The presenters were Mr. Jianning Chen, Legal Affairs Officer of WTO, Mr. Christophe Durand, representative of ITC, Dr. Agus Prabowo, Chairman of National Public Procurement Agency of Indonesia, Ms. Lin Jie, Ministry of Finance of China & representatives from Iran and Vietnam.
The second part concentrated on e-Procurement which includes data disclosure and best practices of participating countries specifically, the experiences of Korea. The presenters were Mr. Janos Bertok, OECD Representative, Mr. Cho Youngho, Director of Information Planning Division of PPS (Korea) and Ms. Ileana Palaco of Costa Rica.
• Group Tour (Cultural Sites and Manufacturing Plants)
The participants were toured in Cheonggye Stream and Gyeongbokgung Palace, the first palace in Korea. The participants also went to the main factory of Songsan Special Elevators Co. Ltd. The President and CEO, Mr. G. Y. Kim, gave a brief overview of their company, patent products, certifications & awards and some video presentations of their best elevators. He closed his presentation, looking forward to make future partnership with the countries of delegates. He also showed to the participants the different divisions of their factory, sharing information for each location.
In summary, the overall experience of the participants in the Korea was very eventful and full of learning opportunities. The presentations and experiences learned from other countries in terms of procurement may help the PS-PhilGEPS to take into consideration what might be applicable in the Philippine setting.
Lastly, the beautiful culture and traditions they observed from Korea will serve as their inspiration in their daily life. Truly, Korea to them is a model country that we can imitate in terms of culture preservation, procurement and innovations in technology.