Details
The Procurement Service (PS) through its Disposal Committee invites interested parties for the auction of various unserviceable property.
Read more: INVITATION TO BID FOR DISPOSAL OF UNSERVICEABLE PROPERTY
Details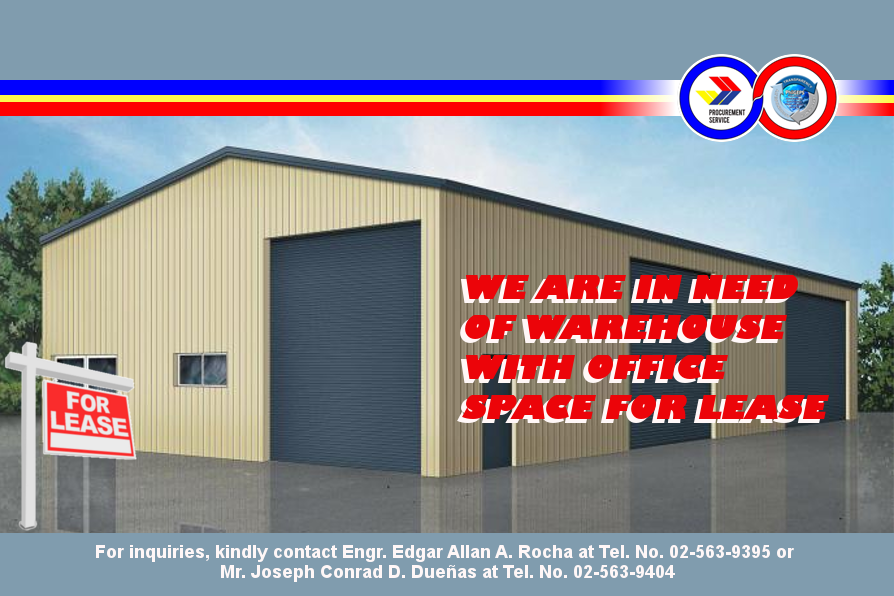 The Procurement Service - PhilGEPS is in need of a ready to occupy and existing warehouse with office space FOR LEASE located within a 2-kilometer radius from the Elliptical Road, Quezon City Government Center. Below are the details:
Read more: PS-PhilGEPS to Lease a Warehouse with Office Space
Details

The Philippines, as signatory to the United Nations Convention Against Corruption (UNCAC), has adopted as a framework an Integrity Management Program (IMP) in accordance with international standards and practices on anti-corruption measures. The IMP aims to systematize and implement integrity-building across the entire bureaucracy. Moreover, it was institutionalized through the issuance of Executive Order No. 176 in 2015. The lead agencies for the development of the IMP are the Office of the Ombudsman and the Office of the President.
Read more: Executive Briefing on Development of an Integrity Management Program
Details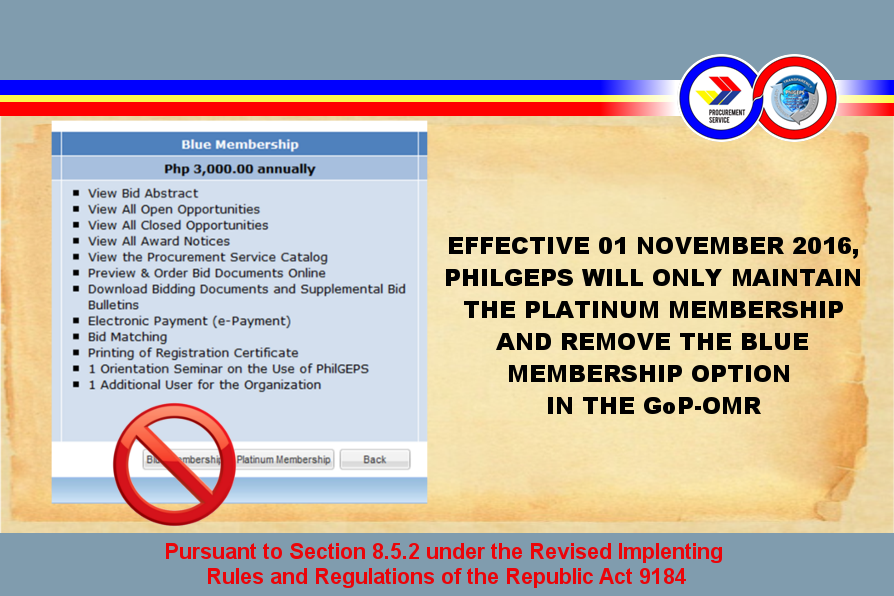 The 2016 Revised Implementing Rules and Regulations (IRR) of R.A. 9184, otherwise known as the Government Procurement Reform Act, has been published in the Official Gazette on 29 August 2016. It shall take effect 60 days after its publication.
Read more: Effective 01 November 2016, PhilGEPS will only maintain the Platinum Membership