Details
Details
The construction of the Php 935-million New National Institutes of Health (NIH) Building of the University of the Philippines (UP) Manila Campus has kicked-off with its Groundbreaking Ceremony on 20 July 2016. PS-PhilGEPS Executive Directors Atty. Jose Tomas Syquia and Rosa Maria Clemente attended the ceremony.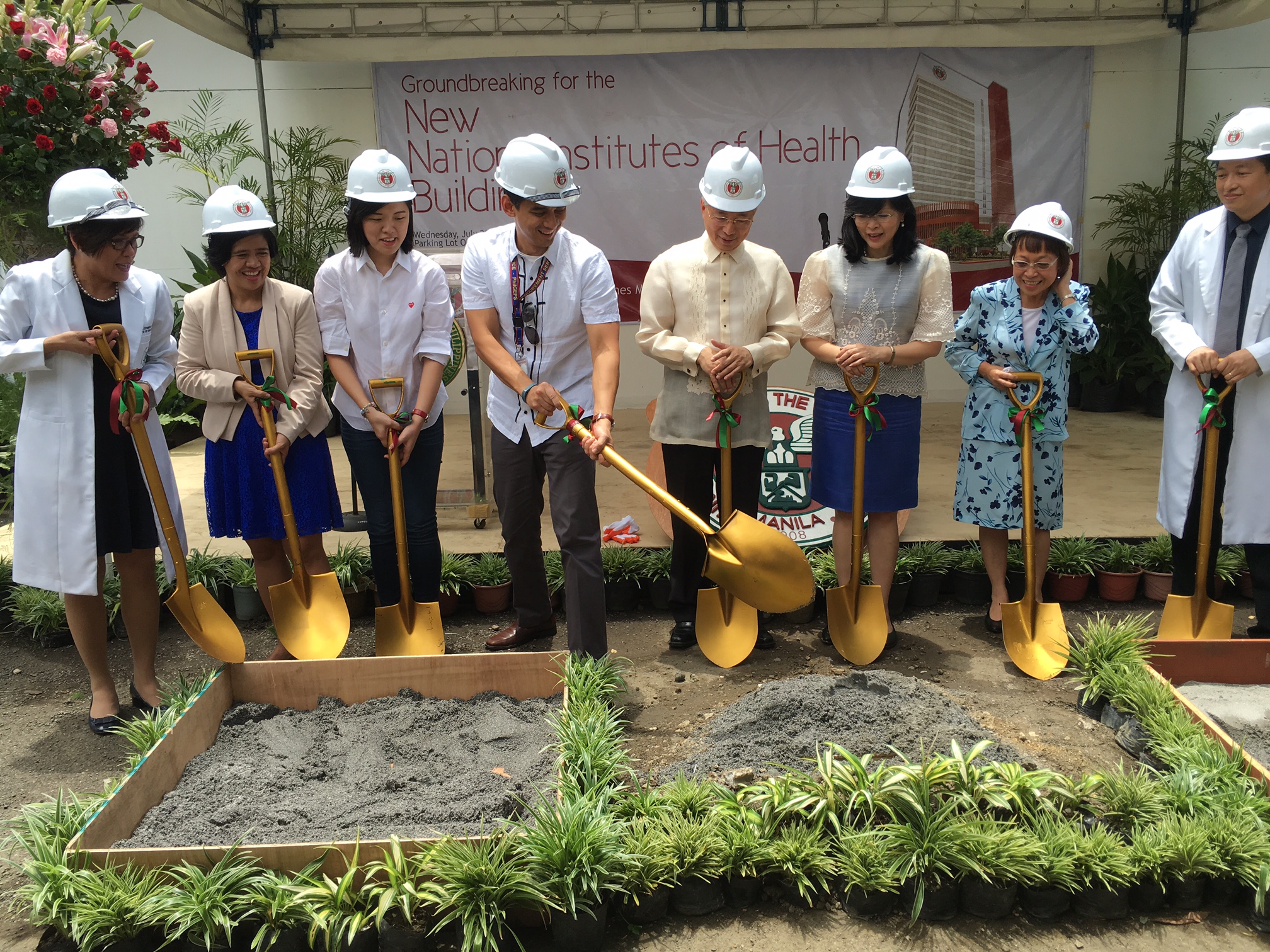 The officials of PS-PhilGEPS and UP at the Groundbreaking Ceremony of the New NIH Building.
Read more: PS-PhilGEPS Officials attend the Groundbreaking Ceremony of UP Manila's New National Institutes of...
Details
The Procurement Service-PhilGEPS will conduct an industry consultation for the requirement of the Philippine National Police (PNP) on the procurement of Firearms Identification System (FIS) on Thursday, July 28, 2016 at 2:00PM at the PS Conference Room, DBM Compound, Cristobal St., Paco, Manila to discuss the Specifications /Terms of Reference (TOR), Test Parameters and other matters.
For confirmation, participants may call Engr. Manuel S. Avila or Engr. Julieta Lozano of the PS-PhilGEPS Purchasing Division at 689-7750 local 4020.
Details
The Procurement Service-Philippine Government Electronic Procurement System (PS-PhilGEPS) continuously strengthens its partnership with merchants, such as Microsoft Philippines, Philippine Airlines and Intel Microelectronics Phils. Inc., by conducting client engagement activities with them for the second quarter of 2016. A series of roadshows were conducted with Microsoft Philippines, together with its fulfiller Wordtext Systems, Inc. (WSI), in different venues: April 13, 2016 - Max's Restaurant, TFC Bldg. National Hi-way, Brgy. Palanan, San Fernando City, La Union April 15, 2016 - Contis Restaurant, Nuvali, Sta. Rosa, Laguna April 22, 2016 - Gerry's Restaurant & Bar- Ayala 2nd floor Promenade Area The District- Ayala Mall Imus Cavite April 28, 2016 - Max Restaurant, Lipa City, Batangas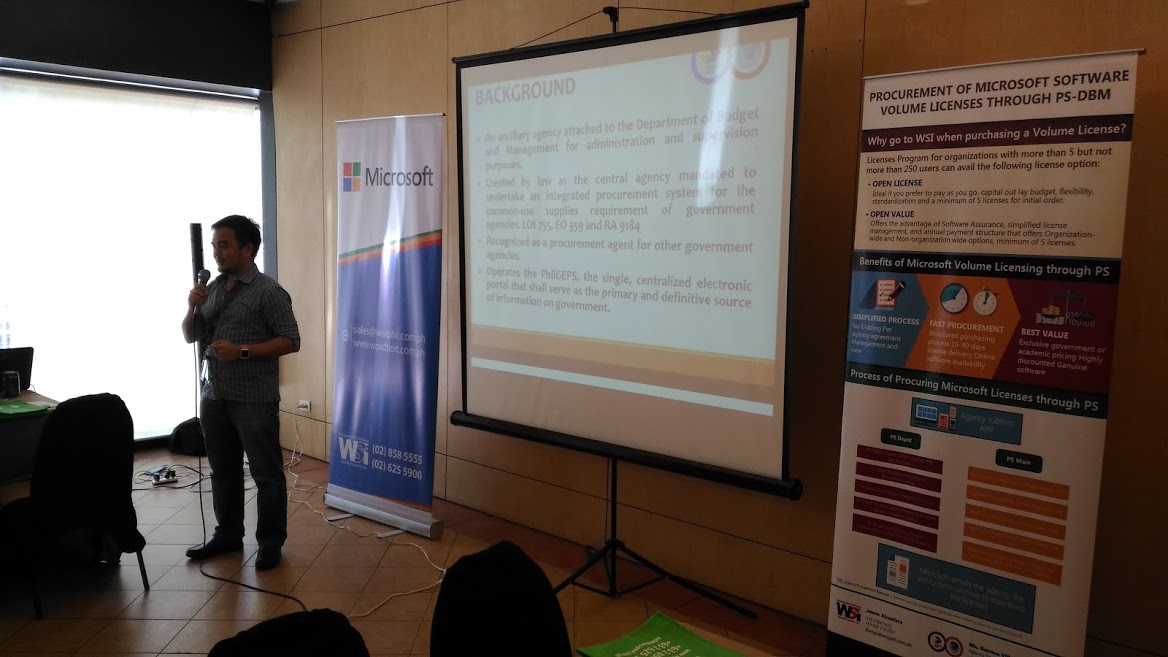 Mr. Paul Jasper De Guzman, from the Marketing Division of the PS-PhilGEPS, discusses the PS-PhilGEPS updates during the client engagement activity in Lipa City, Batangas.
Read more: The PS-PhilGEPS Conducts Client Engagement Activities for the Second Quarter of 2016