Details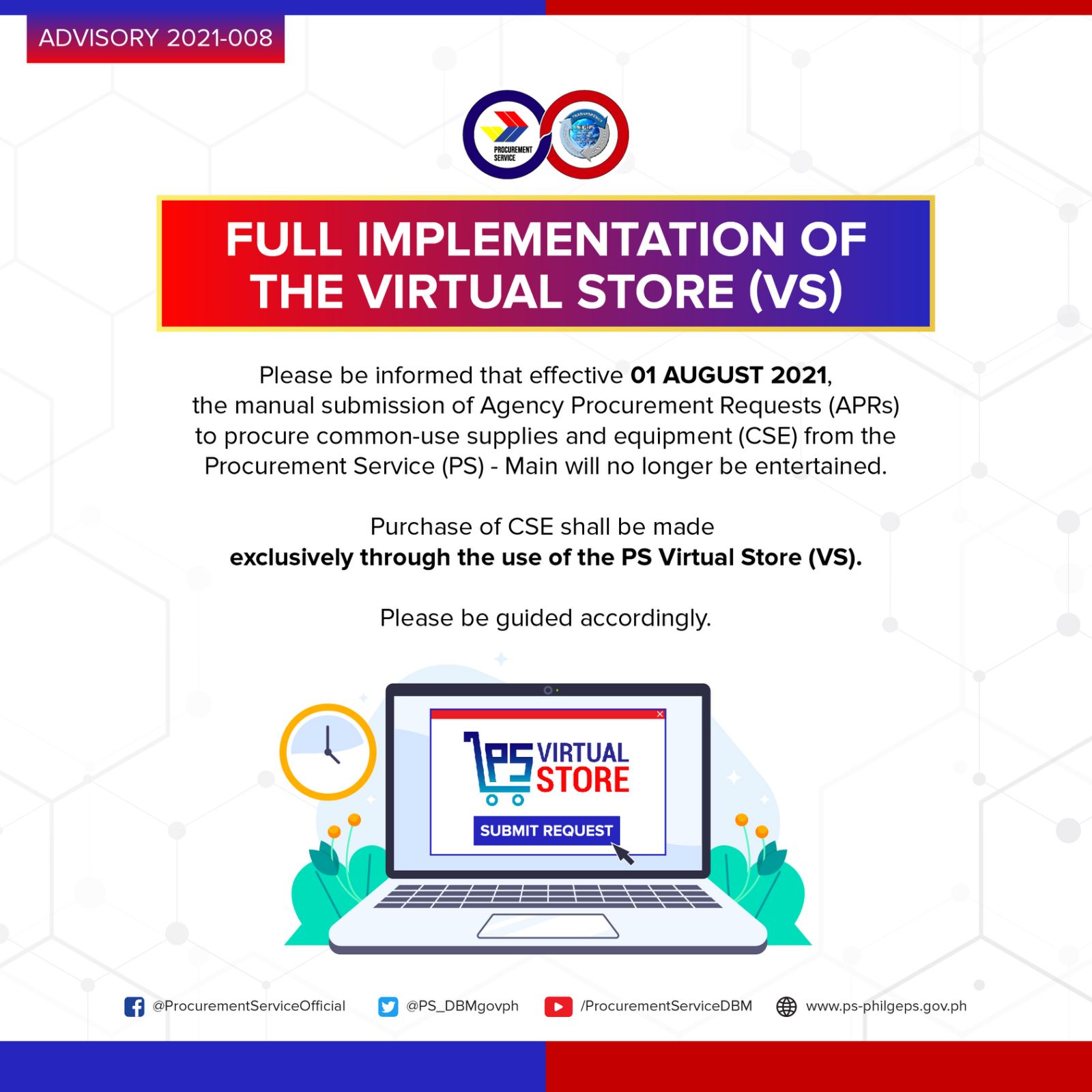 Beginning 1 August 2021, your agency's procurement of common-use supplies and equipment (CSE) shall be made exclusively through the Virtual Store (VS).
This forms part of the digital transformation efforts of the Procurement Service - Department of Budget and Management (PS-DBM) to transition client-agencies to online processes and transactions amid the COVID-19 pandemic.
Read more: ADV 2021-008: FULL IMPLEMENTATION OF THE VIRTUAL STORE
Details
Majority of the employees of the Department of Budget and Management (DBM), including its attached agencies Procurement Service - Philippine Government Electronic Procurement System (PS-PhilGEPS) and Government Procurement Policy Board – Technical Support Office (GPPB-TSO), are now fully vaccinated following the successful facilitation of the first and second dose vaccination program on June 21 and July 19, 2021, respectively, at the DBM Central Office in San Miguel, Manila.
This came not long after the national government's announcement to commence the vaccination of qualified individuals under the A4 priority group category.
Read more: Procurement Service leads efforts for the full vaccination of DBM workforce